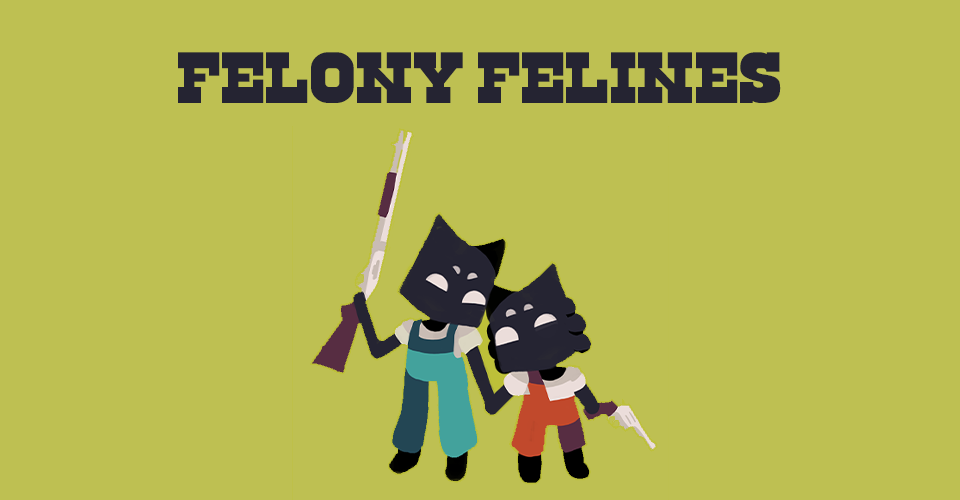 Felony Felines!
Felony Felines is a local multiplayer top-down wave-based survival shooter in which 2 kittens with guns put up a fight against the entire Green County Sheriff Department

Fight as Isa and his older brother Musa with 5 unique weapons and 3 unique sheriffs. How long will the brothers' pretend play last?

CONTROLS


Comments
Log in with itch.io to leave a comment.
The split-screen animation is awesome! Also, the art for the characters is really good :).
Thank you very much! Consider following me on Twitter to see future developments
@XanthosWare
make this downloadable plzzz